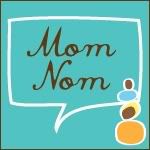 Meet Tiffany. Balancing two kids, two dogs, a rock-star job, a new home, a kick-ace blog and PTSD. And doing it pretty damn well if you ask the chick living across the US who actually only knows based on what Tiffany posts on her blog. Oh yea, she also has a husband she's trying not to forget about!
That rock-star job? Yea, she does PR for a zoo. A ZOO! She has got to be the coolest mom in her kid's school!
Her blog? Has made me cry. I am not kidding. Tears straming down my face crying. And I? Hate to cry.
She is proof that while things don't always go like you had planned, it all works out in the end…
_______________________________________________________________________
I always imagined I would live in Manhattan after graduating college.
I thought I would work at some major PR agency and attend swanky events and have high-profile clientele. I dreamed of marrying a midwestern boy who had found himself in Manhattan around the same time – going to grad school and preparing for "big things" as well.
I pictured us traveling to Europe together, back-packing, hiking, taking the train. I envisioned myself getting engaged and then married in typical upper East Side fashion and settling into our spacious apartment.
I thought we'd put off having kids until our early 30's & then we'd talk about moving "home".
We would move home before the kids came. Move back to the midwest and find a gorgeous lot and build our spacious home. We would prepare the nursery for a wonderful arrival. I would stay home – he would do something amazing & we would live in perfect harmony with our extended families nearby.
____________________________
And then life happened.
And I got knocked up.
____________________________
Ironically, my first trip away from my son was a MUCH anticipated trip to Manhattan for a PRSA conference. It was bitter sweet, to say the least.
I had always pictured my first trip the Big Apple like that of a fairy-tale, where the plane landed and I felt my heart pitter-patter and knew I had found my temporary home.
Except this time, I was landing in my never home & the only person I considered home was actually back in the Midwest. (I was certain he was still screaming his head off wondering where I was. I should point out – his grandmother said he cried less in those four days than he had in any four day period since he was born. Kids…)
I couldn't help but feel a little angery when the plane landed. Jealousy, disappointment and despair shot through my veins. Why was I missing this little boy and also missing the life I always dreamed of? How do these two dreams live together within me?
I pictured picking up everything and moving to Manhattan after gradation, with my son. I thought we could still live our fancy lifestyle in the Big Apple. I saw moms with strollers and trendy wardrobes strolling Central Park and I thought, "Yea, that could be me."
And I knew it couldn't.
I knew in my heart that I was home in the Midwest. I had support and family and love there. I had a place to raise my son.
I knew I had to put aside those childish dreams.
I had made my bed…so they say.
The entire trip was full of highs and lows. Full of anxiety and sadness. Missing my son, missing the life I never had. I figured out the subway system quickly – I blew everyone away. I can't tell you how many people asked me if I was from Manhattan. If I lived here before. If I had family here.
I would answer no & every time I felt a piece of me chip away.
I was 20. It was painful.
The trip flew by, as they always do. I absorbed as many places and faces and smells and sights as I could. I took the subway and rode in cabs. I visited tourist spots and called on friends who lived in Manhattan to take me around. I went to non-tourist spots – places where only "locals" went. I felt myself blend in with the crowd and I found myself happier than I had been in quite some time. I found myself pretending I was 20 & I had 20 year old responsibilities.
And then I'd see a photo or hear a mom talk about her baby – and my heart would ache to be home.
I was lost.
As the conference came to an end and I packed my bags to return home, I knew it wouldn't be my last visit to the Big Apple. I knew Manhattan had not seen the last of me. And, I knew I didn't belong there.
I had made my bed…and I was fine lying in it.
It was comfy and soft and full of smiles and happiness.
I laughed to myself as I watched the New York skyline disappear from my tiny window in the sky….
I thought, "perhaps one of my kids will live here someday…and I will visit and tell them of my dreams & how they made them come true."
Someday, I thought…
________________________________________________________________
Tiffany is also a regular on twitter, so if you are a twit or tweep or twitterer or whatever, look her up. Some of my favorite Mom-Nom posts include: 50 things about Tiffany, Where she tells Satan to GO TO HELL! and where she admits she sucks at being domestic.